The Playshelf
£390.00
Carbon neutral shipping

Order before 4 p.m. for same day shipping, Monday–Friday
About The Playshelf
Bring the benefits of a Montessori play experience to your home with The Playshelf by Lovevery. The 2-in-1 storage shelf makes toy rotation and storage simple in a modern, 100% birchwood design. Display the optimal number of playthings at a time for deeper learning at your child's pace, and keep out-of-rotation toys out of sight for a calm, clutter-free playspace. Watch your child take the lead on their learning as they naturally follow their interests, respect their toys, and embrace order.
Key features
2-in-1 storage shelf makes for simple toy rotation and organisation of up to 6 Play Kits

Montessori-inspired design

Includes 2 Wooden Trays and 2 Storage Bins

100% FSC-certified Baltic birch

Soft-close technology to protect your child's fingers

Patent pending
Toy rotation made simple
Rotating 4–5 toys at a time—a classic Montessori technique—helps your child follow their natural interests and build independence.
Make the most of your space
Modern design and quality craftsmanship deliver the Lovevery standard your family deserves.
More learning, less mess
Spend less time on cleanup with space for up to six Play Kits and quickly access your entire toy collection when your child is ready to explore something new—or revisit a favourite.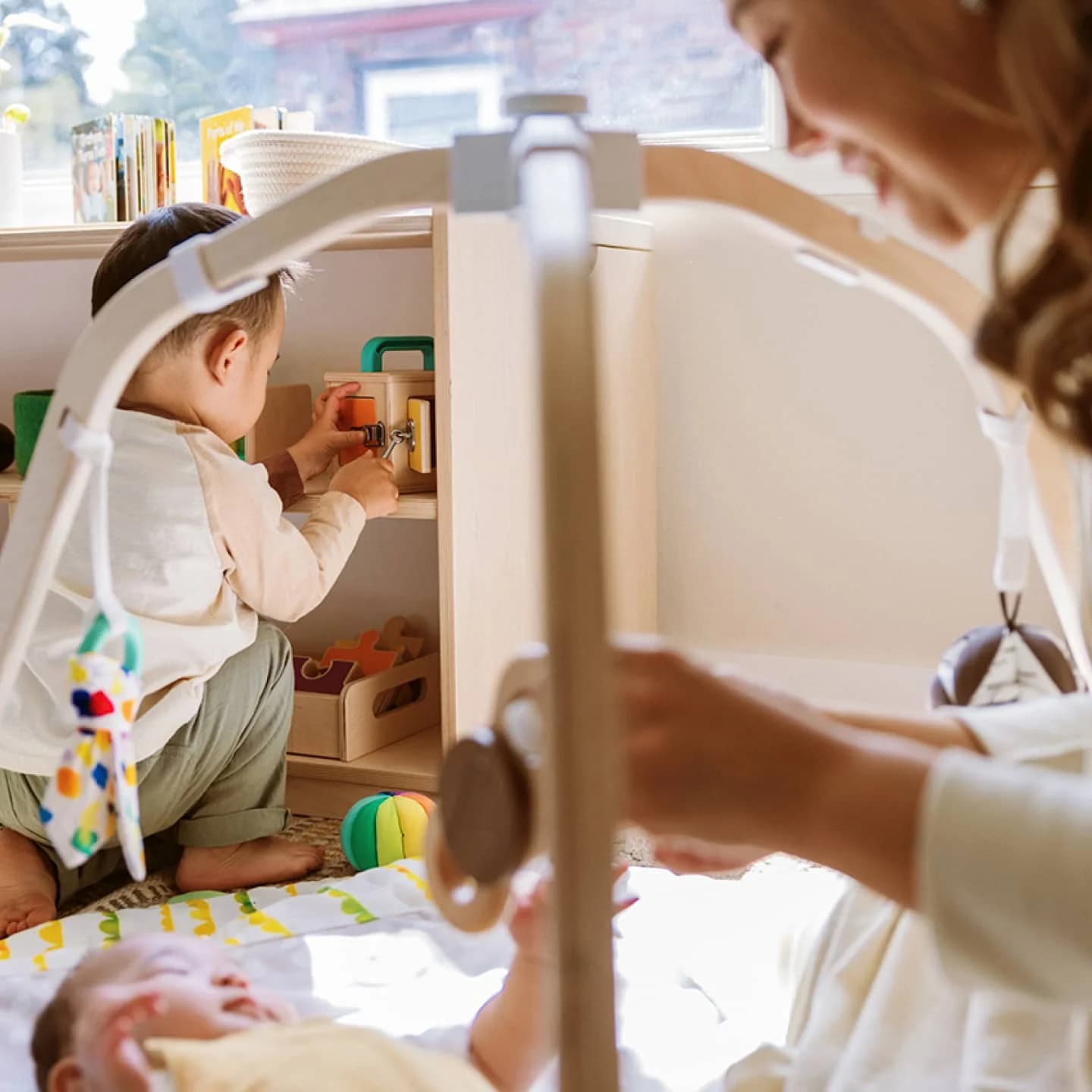 Organisation accessories included
Organise everything—from larger playthings to small pieces—with trays, bins, and shelf space.
We did all the research so you don't have to
Sign up for Lovevery emails to receive activity ideas, helpful child development info, and exciting product updates.