The Play Kits
Stage-based play essentials for your child's developing brain
Explore The Play Kits
Free returns | Cancel Any Time
How it works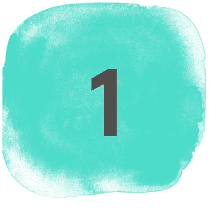 Start your subscription
Enter your child's birth date to determine your starting Play Kit, select your language, then choose your payment plan.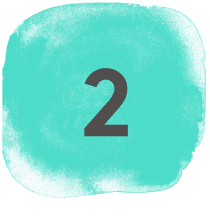 Receive your Play Kit
After your first Play Kit, the next one will automatically be delivered to your door every 2-3 months.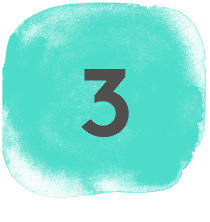 Unbox, play, grow
Designed for years of learning and fun, your child will love revisiting toys as they grow to explore them in new and different ways.
Explore The Play Kits
Discover why parents say these are the "only toys you'll need".

0-12 Months
Welcome your child to the world with playthings that help them build brand new neural connections—while connecting with you.
Delivered
Every 2 months | £80 per Play Kit

1-Year-Old
Support your toddler's natural curiosity with playtime that builds new skills and encourages exploration.
Delivered
Every 3 months | £120 per Play Kit

2-Year-Old
Encourage your child's budding independence—and learn early maths and science lessons—as they grow from baby to big kid.
Delivered
Every 3 months | £120 per Play Kit

3-Year-Old
Guide your child as they establish a sense of self—with play and activities that build important life skills and emotional intelligence.
Delivered
Every 3 months | £120 per Play Kit
Make the Most of Playtime

Take Out the Guesswork
Spend less time researching and more time connecting with your child. Our experts link brain science and Montessori to the way you play.

Right Toys, Right Time
Support your child's learning during important developmental windows with play essentials that are tailored to their exact stage.

Child-Safe & Sustainable
Our toys are built to last and made with sustainably harvested wood, organic cotton, nontoxic paint, and baby-safe plastics.

Parenting Made Easier
We include toys for curious babies and tools for busy parents. Access expert tips, research, and activities that fit into your family's life with The Play Guides.

No Commitments
You can skip or cancel your subscription at any time, and we offer several payment options.
What Parents Are Saying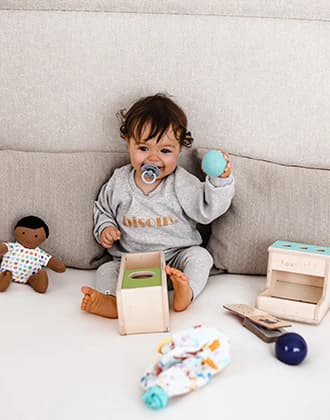 "All the toys were perfectly adapted to my son's age, and he enjoys playing with all of them at different moments"
- Kelsey, France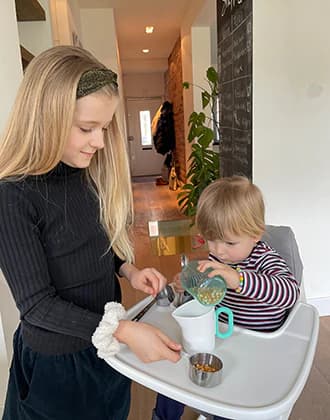 "They have been wonderful for her development, and I think they will be favored for months to come!"
- Tabitha, United Kingdom
"Seeing our son slowly discovering each toy and improving his skills was definitely an amazing experience."
- Brigite, the Netherlands
We did all the research so you don't have to
Sign up for Lovevery emails to receive activity ideas, helpful child development info, and exciting product updates.