Learning more and building the best is what we stand for.
Our goal is to help every parent feel confident. Our play products are designed by child development experts with the simplest, purest purpose: to be exactly what children need at each stage.
Our story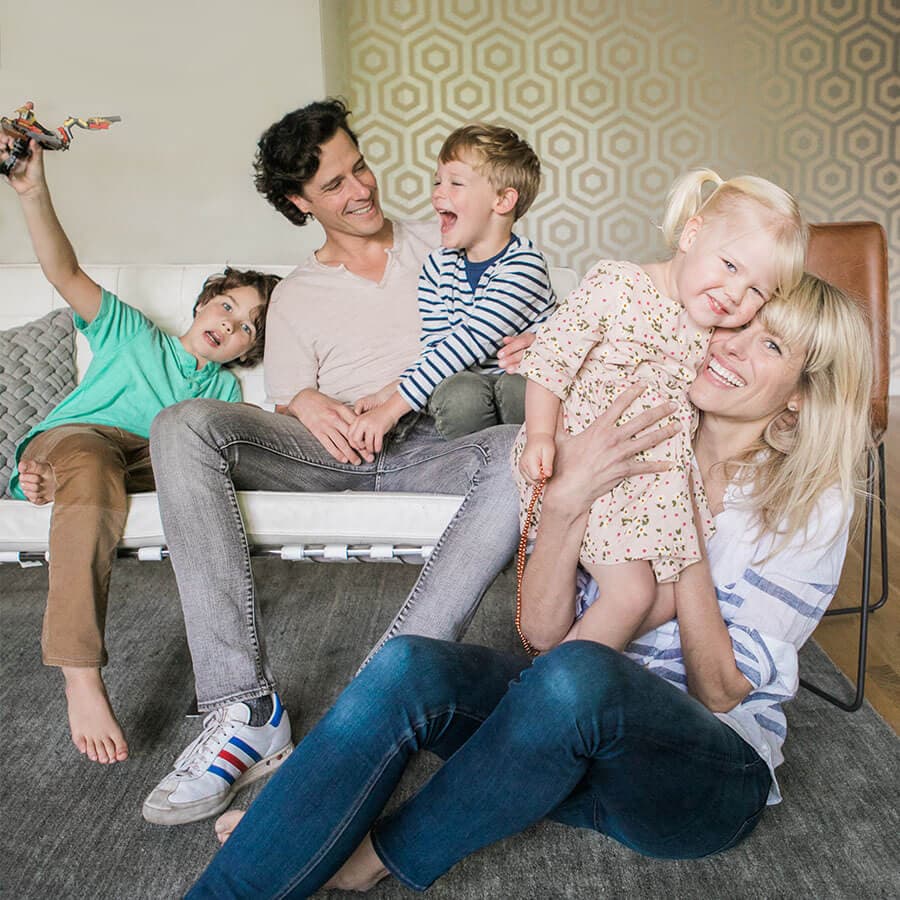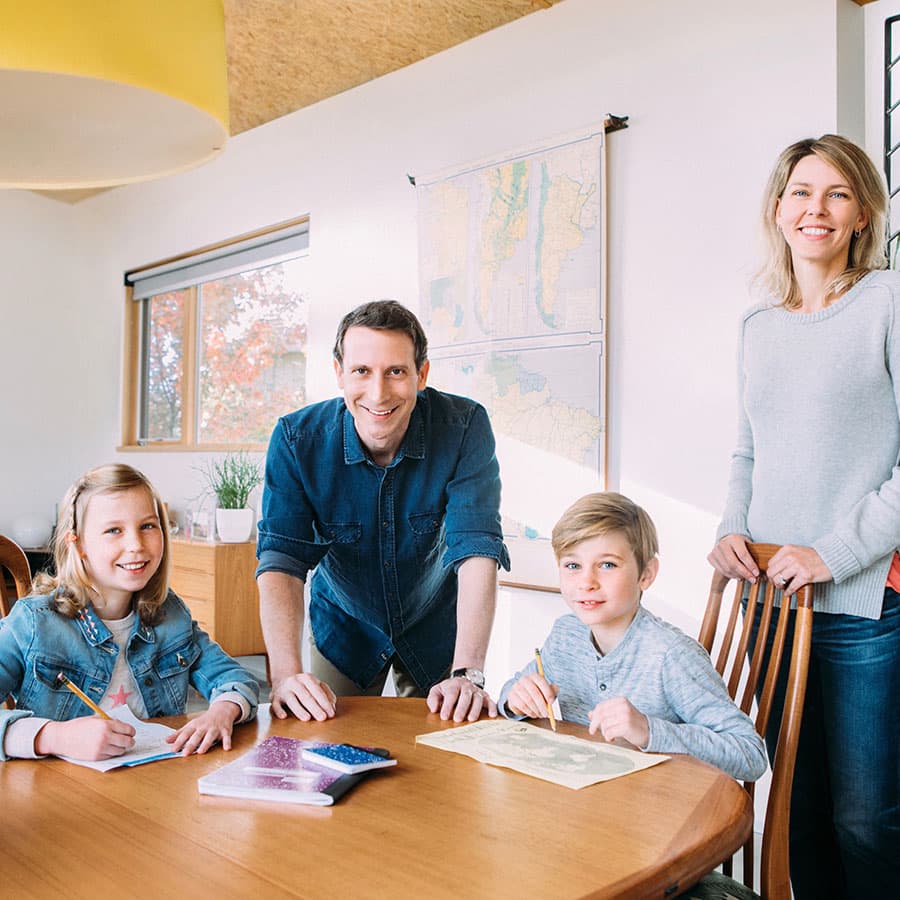 The creation of Lovevery (pronounced "Love-every") began with Jessica, Rod, and an idea.
Jessica: Passionate about giving babies the best and healthiest beginning in life. As founding partner, she helped to build Happy Family into a top organic baby food company. Confident that she was giving her babies the best nutrition, she started to become curious about what each of her three children's brains were craving.
Rod: A builder of companies and movements with environmental and social impact. He was masterful at making things happen and generating results. Meanwhile, Rod was experiencing fatherhood—times two—with his twins!
Jessica and Rod have known, trusted, and respected each other for many years. Rod is married to Andrea, Jessica's lifelong best friend.
The idea behind Lovevery began after Jessica read a doctoral dissertation titled "Current Research Findings on the Neurological Development of Infants." (Such a nerd, right?)
Through reading the study, Jessica learned that the human brain has about 100 billion nerve cells—all of which are present at birth—but have few links between them. Babies' brains develop by constructing an intricate communication network. The network's structure is formed by experiences children have in the first 3 years of life. The research revealed the more you expose babies to how the world works, the richer the neural networks become. Jessica's takeaway was that early development experiences wouldn't just happen on their own, she had to create them.
Jessica wanted to share what she had learned with other parents. This desire gave her the idea to create a second baby company—this time focused on brain development. The hard part would be bringing that idea to reality; she would need help. The moment that Rod said that he would co-found the company, it all became real.
Jessica and Rod created Lovevery; a company that offers products and information which help create developmental experiences in the lives of new babies and families. Lovevery helps parents feel confident that they are giving their little ones just what they want and need every step of the way.
Advisers and Key Research
We know that you are the expert on your baby. Lovevery brings academics, researchers, and practitioners from a wide range of disciplines together for a holistic approach that is simple, accessible, and relevant to you and your baby.

Dr. Gillian Starkey
Gillian is a professor of Human Neuroscience in the Center for Psychology at Goucher College. The goal of her research is to understand how the brain supports and reflects developing math skills as children progress.
Dr. William Staso
Will is the author of Neural Foundations and Brain Under Construction, the original surveys of published research in the field of baby brain development including applied methods for tailoring play by developmental stage.
Dr. Ariel Kalil
Ariel is a professor at the University of Chicago Harris School of Public Policy, where she directs the Center for Human Potential and Public Policy and co-directs the Behavioral Insights and Parenting Lab.
Jody Malterre
Jody has owned and managed multiple Montessori schools and worked as a master teacher trainer of Montessori methods in both the US and China. Jody is also a Certified Positive Discipline Trainer for both teachers and parents.
Dr. Zelana Montminy
Zelana is a positive psychologist and author of bestselling book 21 Days to Resilience. She creates resilience curriculum for youth and schools worldwide, and is a go-to parenting authority in the media.
Kylie D'Alton
Kylie is passionate about bringing Montessori into the home and is the author of the popular blog howwemontessori.com.
Rachel Coley
Rachel is a licensed Occupational Therapist and creator of CanDo Kiddo. Her expertise is infant and toddler development and her passion is supporting families.
Dennis and Nancy Dunn
Dennis and Nancy are the creators of the Growing Child. The Dunns engaged child development experts from across the country to write their series of science-based development publications covering the first six years of growth.
Dr. Evelyn Johnson
Evelyn has coauthored more than 50 research articles and three textbooks on different approaches to childhood learning. She is the Scientific Director at the Lee Pesky Learning Center.
Shael Polakow-Suransky
Shael is the president of the Bank Street College of Education. Prior to this, he was Chief Academic Officer and Senior Deputy Chancellor at the New York City Department of Education.
Dr. Brandi Biscoe Kenner
Brandi is a cognitive developmental psychologist, founder and CEO of Choice-filled Lives Network, and an Affiliated Research Scientist with Yale University's Haskins Laboratories. Her work focuses on the cognitive and cultural mechanisms that underly language, literacy, and social-emotional development, as well as bridging research-to-practice connections in early childhood settings and systems.
We did all the research so you don't have to
Sign up for Lovevery emails to receive activity ideas, helpful child development info, and exciting product updates.